Top Tips from Media Influence Live 2018
Build it and they will come! This mantra took on a new meaning since attending Media influence Live 2018. I should admit, I was hesitant to write a pre-event blog. Partly because I wasn't sure what to expect, and partly because there is a part of me that feels some intentions should stay private.
Having said that, writing this post-event instils a different type of energy and a set of aspirations. I felt even more fired up to write about my goals & key tips from the event. But first, here are my top 90-day goals I had written down before attending the event.
Create a ground breaking documentary on period pains

Start a valuable podcast on period pain & women's health

Expand my audience reach through media outlets such as The guardian, Good Morning Britain, Fabulous & Grazia.
Day 1 felt a little like an exciting first day at school. Only this time it was like attending a school where everybody were friends already and knew they were there to achieve greatness.
I felt at ease walking into the venue at The Trampery in the ever buzzing Hackney, East London. This is largely in part due to Janet's pre-event efforts to make sure all delegates had a good idea of what the event was about and getting to know other attendees beforehand. This made a massive difference to settling in. Over the course of the two days we would get the pleasure of being advised by some experts on how to market yourself, in the right way.
First to speak was Leah Green, journalist from The Guardian, who talked about being interested in 'people not products'. This rang true as I know from personal experience I've always gravitated towards buying from people I genuinely liked, not necessarily because they were great at selling.
Adrain Butler from Good Morning Britain inspired some food for thought. When thinking of a good story to share, consider, 'would you miss the bus for this?' He talked about the 'like' and 'heat' of what makes a great guest. Likeability is key (so if you thought it was all about good looks, think again)! Emily Cope, journalist from Fabulous magazine, mentioned how much they dig statistics at Fabulous. Stats help back up your story and give it some credibility. That was music to my ears as I look for that when reading stories. More importantly, make sure you do your homework to get to know the publication you want to be featured in. Top tip from Clare McDonnell from BBC 5Live: 'never insult the host!' and I agree, it's just plain rude! The very funny & quirky Aleisha McCormack from Bridechilla talked about how vital it is to be consistent when doing podcasts (or anything).
Jessica Lorimer inspired us with her no –nonsense approach to sales. Top tips: 'never pimp your pain for profit' and 'it's not about you, BUT it's all about you and how you can provide'.
To round up day two, Andrew & Pete entertained us beautifully with their wit & humour. They talked about their L + R formula for getting anyone to say YES to you. The 'Likeability' and the 'Remarkable ASK' go a long way to working with someone you really admire.
I'd be remiss not to mention the host of it all, the wonderful Janet Murray herself! Sometimes it can be disappointing to follow someone for a while on social media, only to meet them and find out they're not what they seem (I'm sure you can relate). But this was certainly not the case with Janet. Lady knows her stuff! To top it off she was very welcoming and approachable. Key tip from Janet: it's okay to sale and not feel sleazy about it. If you don't talk about your product/services, how the heck will people know you exist, especially if they really need you!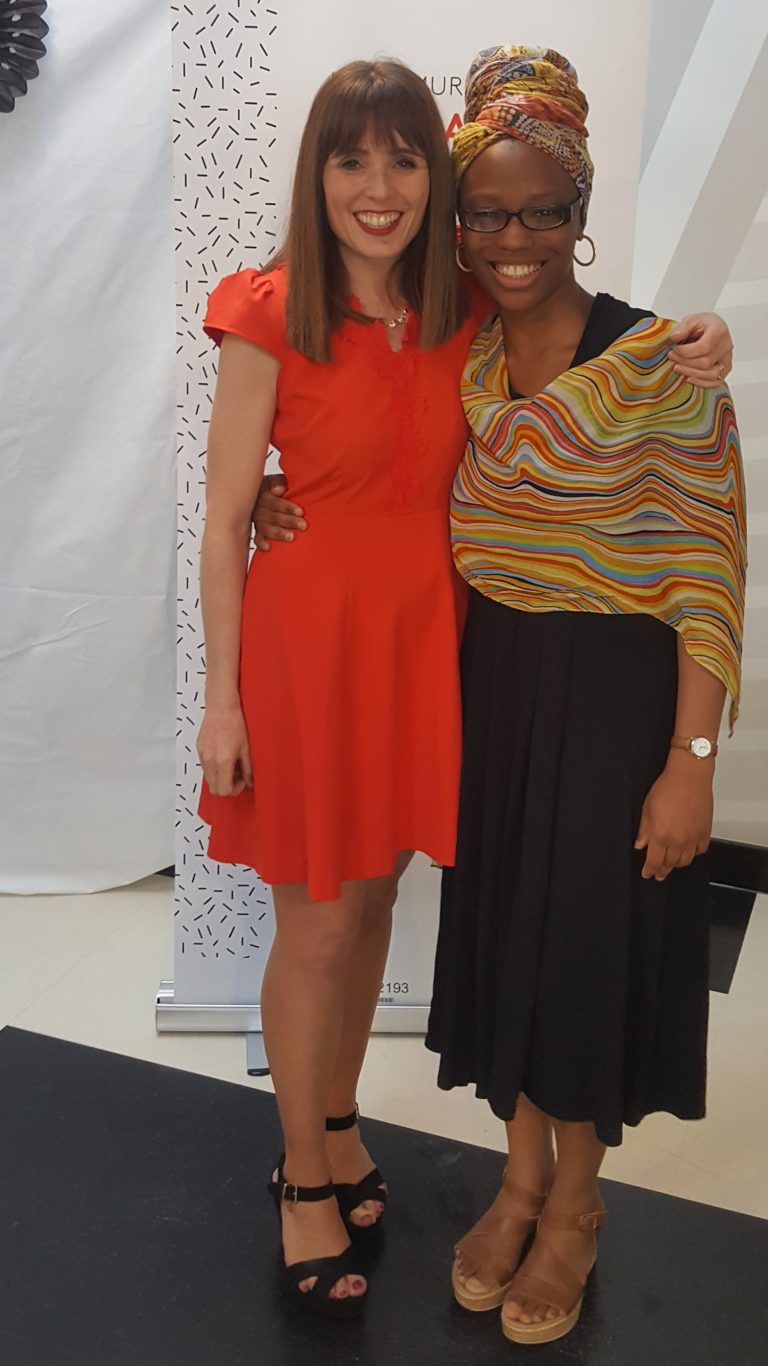 I left recharged, albeit extremely tired, especially as I was off to another 2-day event, this time more of a weekend retreat. I've already started implementing the advice and since joining services such as Journolink, I've already been approached by some publications after seeing my press release on period pains.
I'm naturally quite driven, but after the event, I felt super charged and determined to get the ball rolling on the documentary (you'll be pleased to know I have).
A big thank you to Janet and her wonderful team for making this event seriously valuable and so much fun!
P.s. I'm a sucker for goodie bags, and this one didn't disappoint!