Period pain is the number 1 reason why girls and women under 30 are absent from school and the workplace. That's a big deal! So let me first of all congratulate you on making the decision to better your health!
If you're here, chances are you've been searching for natural solutions to deal with the discomfort and the poor quality of life period pain is costing you.
Perhaps you've gone down various routes; going from one specialist to another and trying different orthodox medicines that just didn't cut it. And now you find yourself irritated, misunderstood and in desperate need of an effective solution to address the problem, once and for all.
You're ready and committed to a path of healing that gets right to the root of your pain. No messing around with just hiding the symptoms. You're after a therapy that works and helps put other aspects of your health in check!
My name is Rosemary.
I'm a medical herbalist passionate about helping women overcome the misery and pain associated with period pains that may be caused by endometriosis, fibroids and PCOS, so you can live with energy and vitality!

What people are saying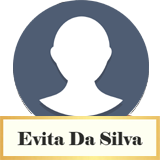 I always thought period pains were just part and parcel of being a woman. How we have been misinformed! I haven't had period pains in years apart from the occasional 10 minutes of discomfort at times when I don't pay enough attention to Rosemary's advice. It was so simple….avoid sugary foods and drinks. Done. Period pain eliminated. Interestingly I can eat as much sugar as I want as long as it's in its whole foods, like in fruits. So I don't feel deprived. You cannot imagine how liberating this is after years of crippling cramps.
I'd had the same recurring 'problem' for nearly 10 years. After many trips to different doctors and thousands of dollars in health tests, none of them could tell me what was wrong. Instead I was prescribed antibiotics time and time again for what the doctors thought was 'a urinary tract infection' – although they couldn't say for sure. After one short conversation with Rosemary, she was able to provide me with a thorough but easy to follow guide to help me identify and eliminate the problem once and for all. It turns out, just as she had predicted, that the infection was being triggered by the coil (contraceptive implant). She advised me to have it removed, which I did. After following her suggestions on how to heal my gut, I'm happy to say that the issue has gone. Rosemary is a gifted healer and I cannot thank her enough.
I was feeling rundown and very depleted. I lacked energy and I was having feelings of dizziness. I decided to fly to the UK to receive treatment from Rosemary.  I completed a 45 minute assessment which consisted of my health concerns, diet, and lifestyle. Rosemary prescribed me home made remedies and gave me dietary instructions which I followed meticulously. The results were astonishing, within a week I started to feel better. I praise the Most High I was guided to the right person.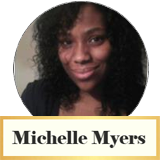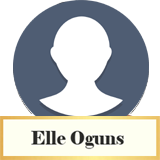 When I met Rosemary and shared my health issues, she was attentive to me and I felt that she genuinely listened to understand. If you've ever been to the doctors and had your prescripion printed before reaching the crux of your health matter, you'll definitely appreciate her listening ear. She'd always gently ask the right questions to gauge my total wellbeing.  our phone conversations rarely  end  without her checking in on my health; she makes me feel comfortable to tell the truth without fear of  being judged as I am reassured her response would be one that points me back in the right direction or offers another alternative. With her, you'd always feel like there's a way out as she has a genuine desire to guide you towards a healthier self.
Rosemary's belief and knowledgeable insight on natural medicine has influenced my lifestyle change greatly! I have gone from eating vegetables occasionally to incorporating nutrient rich foods in my diet daily for health and self healing.
Recently I consulted with her about feeling tired despite taking iron and other vitamin supplements. She prescribed me an adrenal tonic which I must say has given me a lease of life. I did a blood test a week before starting the tonic; and the results showed that my iron level was normal. This is to say that even though my levels were normal, and I still felt fatigued, Rosemary was able to identify a problem that was overlooked by my doctors. I have gone nearly 2 weeks without taking iron supplements; which I haven't been able to do without in over a year!
Happy client,
Elle Oguns
Rosemary has a wealth of knowledge about herbs and how to use them to achieve optimum health. What I loved about working with Rosemary was that she had a systematic and holistic approach to health. She had a specific process she followed to figure out where the problem may be coming from and how to resolve it. But what I think is even more important is that she wasn't just solving for an isolated health issue but looked at my body as one system where everything was interconnected. I loved working with Rosemary and I look forward to learning more from her about the power of herbs.